design / branding / strategy / UX
G

ene Yanku is an experienced award-winning design entrepreneur with expertise in hi-tech innovations, branding and product strategy. With nearly 20 years of experience in design for sports, fit

ness and health industry, Gene has been a story teller by defining user experience with wearable d

evices, sports apps and branding, from concept design to final product development – culminating into numerous award-winning products.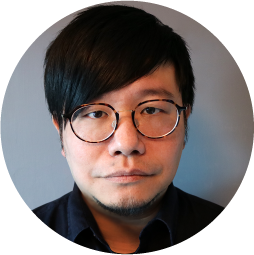 industrial design / development / visualization
Gordon is a senior Industrial Designer with many years of experience in design for personal high-tech, particularly in the sports, fitness, and digital-health areas. Gordon's mature approach to user-centric design and invaluable knowledge in the wearable and personal electronics fields allow him to develop deep 360-degree understanding of product attributes, such as materials, production processes, mechanical component layouts, sensors and dimensional constrains. His unique deeper dive results in a timely delivery of complete design solutions that are ready for the real-world launch.
graphic design / branding design / UI
Nicole is a senior-level graphic designer. She is constantly exploring new and innovative ways to dive deeper into users to brand' interaction in all its multifaceted applications. She excels at synthesizing all that relevant user experience into actionable steps with stunning results and delightful discoveries. As a creative, Nicole has had experience across multiple industries and platforms, an acute empathy for the users is always on top of her priorities when creating a new or rejuvenating an existing brand.